Testing At This Location: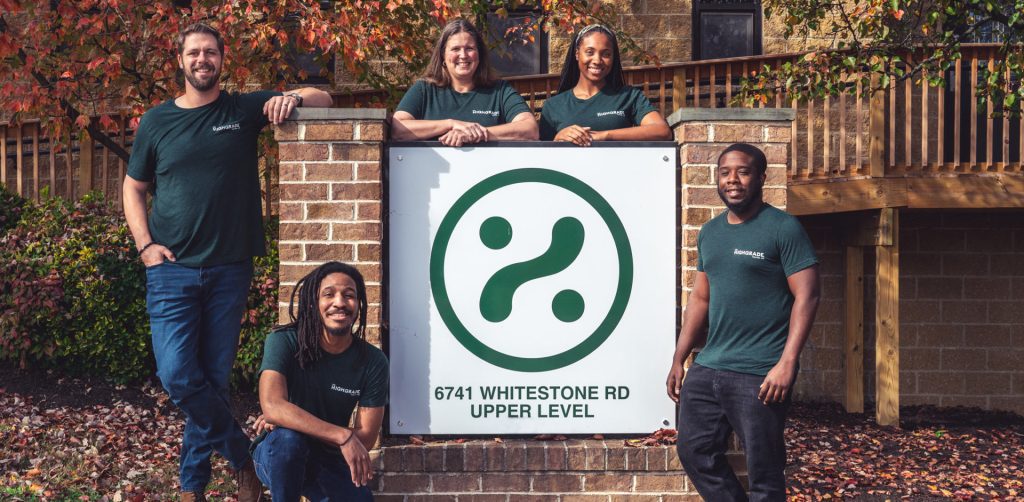 Submitting an Order with Highgrade
STEP 1 – Confident Cannabis
Click the button to open ConfidentCannabis.com in a new window.
STEP 2 – Create a New Order
Create an account or log into your current account.
Select "New Order".
Select Highgrade Labs as your lab of choice. If this is your first order, you will be asked to provide your license information. If you are not testing for MD state compliance, you can skip this step.
STEP 3a – Homegrow and Hemp Testing
Select "New Sample"
Enter a Sample Name and Strain Name. These tend to be the same or similar. The "Strain Name" should match what information you've input into your tracking system; the "Sample Name" may include your company's branding. Example – Sample Name: Highgrade Gorilla Glue #4. Strain Name: GG#4.
Choose the Category and Type. For Category, choose: Plant for any flower material, Concentrates and Extracts for any smoked or vaporized derivative products, Ingestible for any edible derivative products, Topical for products intended for use on the skin, or Other for any other items. For Type, Choose the label that best fits the product to be tested.
Choose the Classification.
If unknown, most samples are Hybrid. If the product is not derived from cannabis, select Other.
Choose the Production Method. If unknown, or if none of the options are appropriate, select Other.
(Optional) Enter an External Batch ID. This can be filled with whatever you use to distinguish separate batches/harvests of the same product.
(Optional) Enter a Unit Description. If you desire your final test results for potency displayed per unit, describe the unit of measurement here, i.e. "1 Gummy" or "25mL bottle of Tincture".
STEP 3b – Metrc Manifest Uploads for MD Compliance Testing
Connect Metrc and Confident Cannabis. Confident Cannabis accepts Metrc API integration. Once you've linked the two using your Metrc API number, new orders and samples can be directly uploaded to Confident Cannabis using your Metrc Transfer Manifest.
Add Samples to your order. Select "Add Samples from Metrc Manifest" to add an entire order at once, or select "Add Metrc Sample" to add individual samples.
Verify sample data. Make sure all data listed in section 3a is transferred correctly. In addition, make sure that "Metrc Sample #" and "Metrc Manifest #" both transferred correctly.
STEP 3c – Choose Testing Package(s)
Only select "Full Compliance" testing for MCA-compliant testing for the Adult Use or Medical market.
If you select "Full Panel R and D" or "Full Compliance", you do not need to select any other testing packages. These packages feature all MCA-required tests for the appropriate product type.
Repeat step 3 until all required samples are included in the order
Select "Continue" until you arrive at the Checkout Screen
Verify all information is correct before selecting "Submit Order". NOTE: Your total price will be displayed without discounts here. Any appropriate discounts will be applied by our billing office before you receive your invoice. A member of our sampling team will contact you to coordinate the pickup or drop-off of your sample.
Request a Tour of the Lab