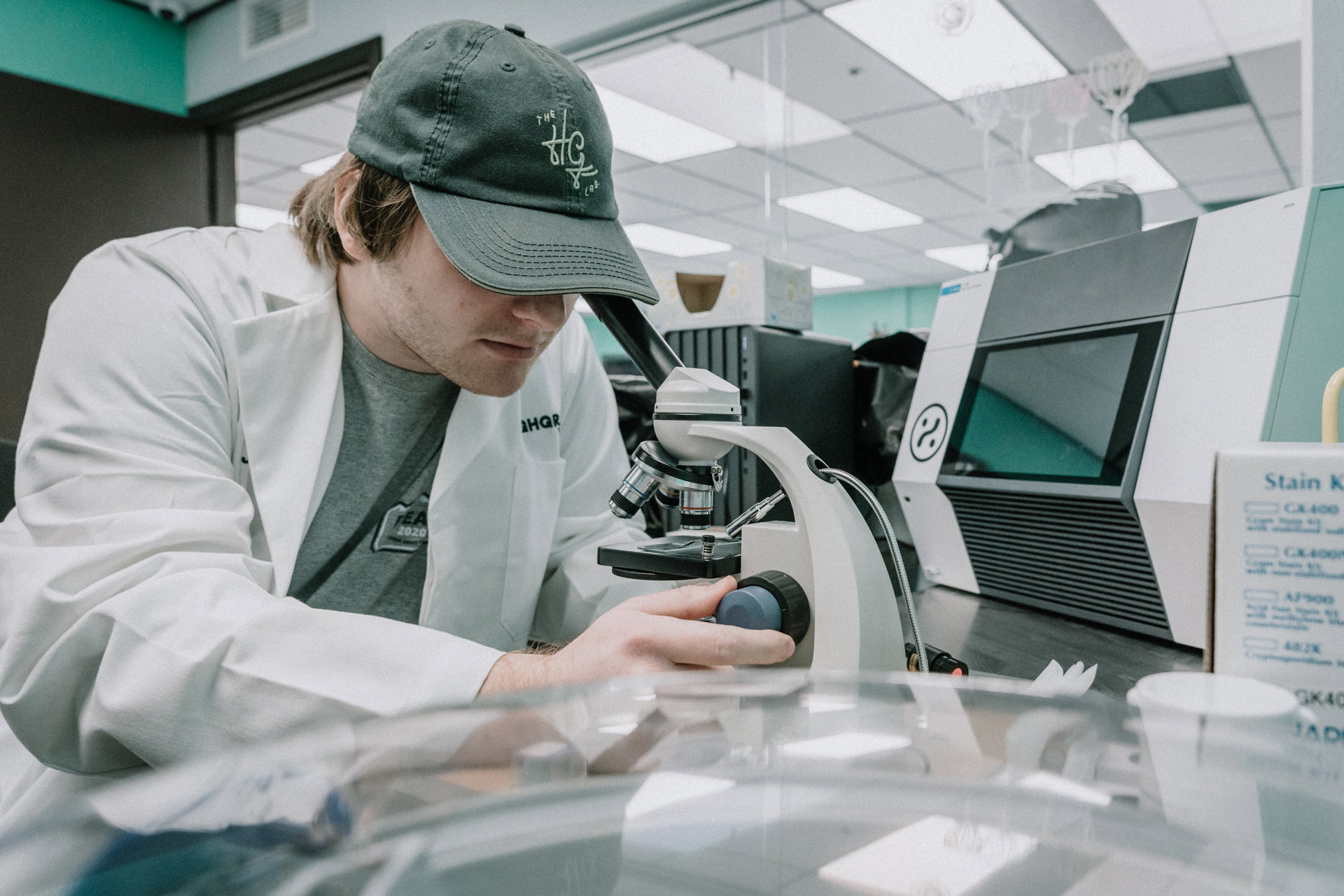 All essential food staples are always tested for proper health and safety standards. The hemp and CBD products you consume should be, too.  Before anything
Read More »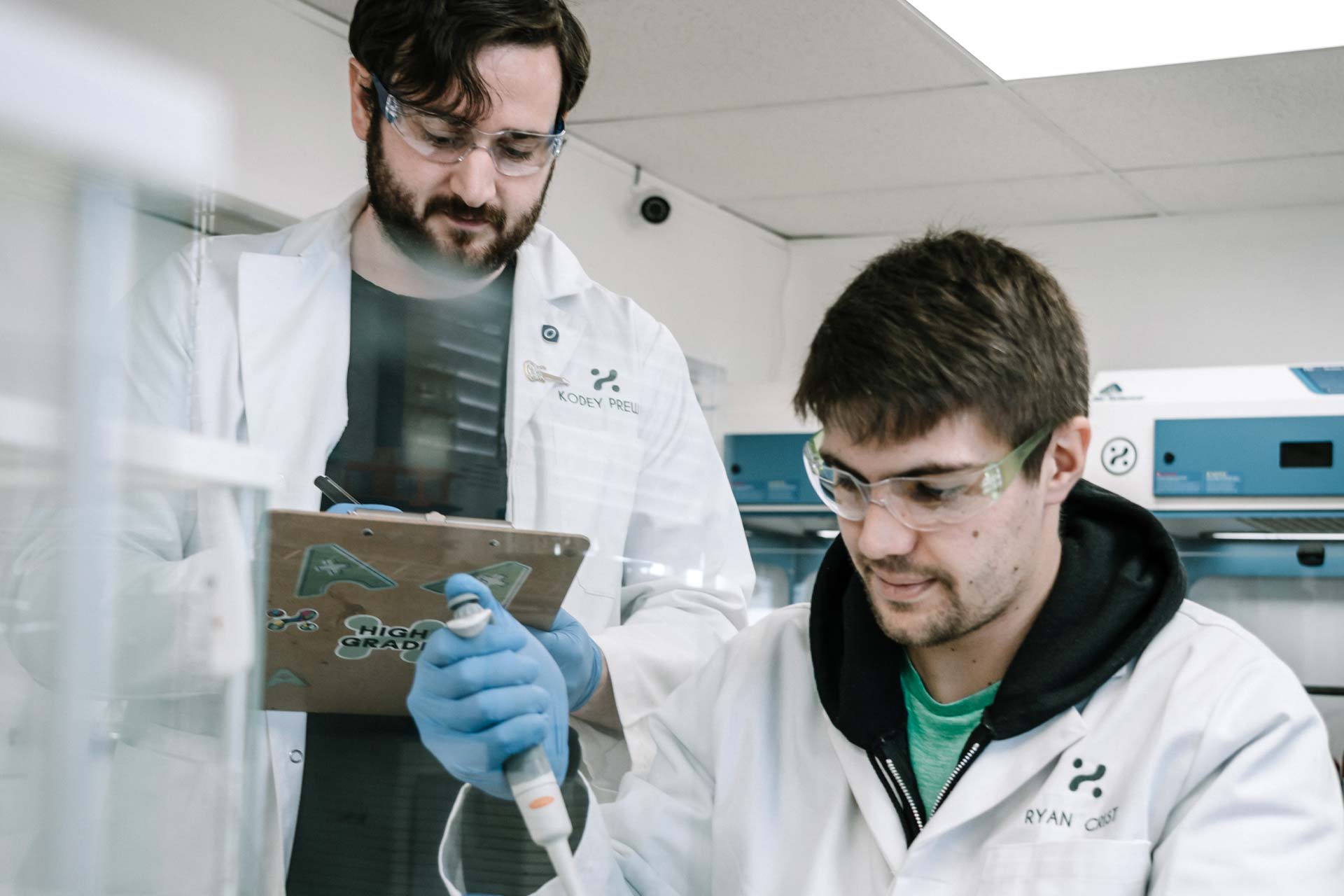 Do you ever search for the THC or CBD content on a product's package label? Have you ever recognized the list of cannabinoids and compounds
Read More »
Highgrade Labs was recognized by 10Buds.com as a top, recommended cannabis testing lab in the United States. Cannabis testing labs serve an essential purpose as neutral third parties, giving an accurate, thorough, and unbiased analysis of all types of cannabis and hemp-derived products before they reach retail shelves. We are so proud to be labeled as a recommended lab by 10Buds and want to share the good news!
"Highgrade Labs is a multi-state cannabis and hemp testing lab currently operational in four states: Oklahoma, Arizona, Maryland, and New Jersey, with plans for future expansion. Proudly veteran-owned and operated in each of these states, Highgrade Labs draws upon its founders' passion for cannabis as a medicine and its team's extensive laboratory expertise to bring producers and patients alike the most efficient testing experience and most accurate COAs possible."
Highgrade Labs is an accredited, multi-state cannabis testing laboratory. In Arizona, cannabis products must be tested for pesticides, heavy metals, harmful microbes, and other contaminants before they can be sold in dispensaries. According to azmarijuana.com, there are nearly 120 medical marijuana dispensaries operating in Arizona.
"Our team of professionals at Highgrade uses the state-of-the-art technology to generate accurate results quickly and consistently. We take pride in working with our grower and processor clients," said Lavicky. Kyle Tarver will be operating at the new Phoenix location and they expect to hire anywhere between 10 – 20 employees over the next year or so.
Newsroom Entry – Are Oklahoma Cannabis Companies Misleading Patients by Mislabeling on Purpose? The lawsuit claims that 15 major cannabis players allege that the THC and CBD levels in their products do not match their labels. Here is the bad part – in some cases this is intentional.
This is not the first time this has happened and seems to be a constant topic especially here in Oklahoma lately. In 2017 a study was published in the Journal of the American Medical Association found that nearly 70% of all CBD products sold via the internet in the United States were mislabeled. In fact, the accuracy of within 1 to 2 percent was hard to find.
Newsroom Entry – Oklahoma Gazette spoke with three Oklahoma City metro cannabis laboratories about their processes and submitted a flower sample for review.
Several labs in the Oklahoma City metro have been operating since well before sample testing became a requirement, and savvy cannabis consumers by now have no doubt seen at least one comparison of similar samples (often from the same batch, if not the same plant) with varying numbers, including THC and CBD potency. The question is, Who is right? 
Newsroom Entry – On Nov. 8, Centers for Disease Control and Prevention released the results of a recent run of testing, announcing that vitamin E acetate had been found in the lungs of all 29 victims of the disease whose samples were tested.
The discovery was made by bronchoalveolar lavage, or BAL, injecting saline into the lungs of the patients, suctioning it out and testing the results.
The CDC refers to vaping illness as "e-cigarette, or vaping, product use–associated lung injury," or EVALI.